Enlightened Anonymity
John Milton's publication of Areopagitica: a "speech" to "the Parlament of England", 1644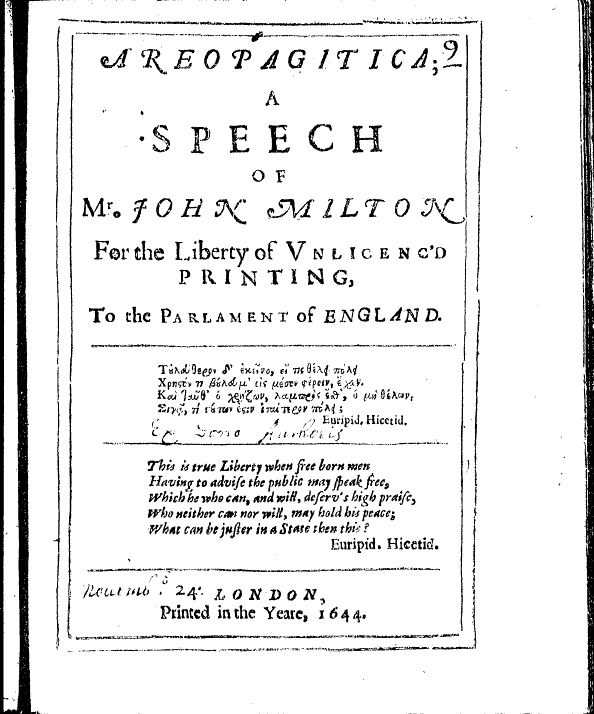 "A Letter Concerning Toleration", 1689. [John Locke]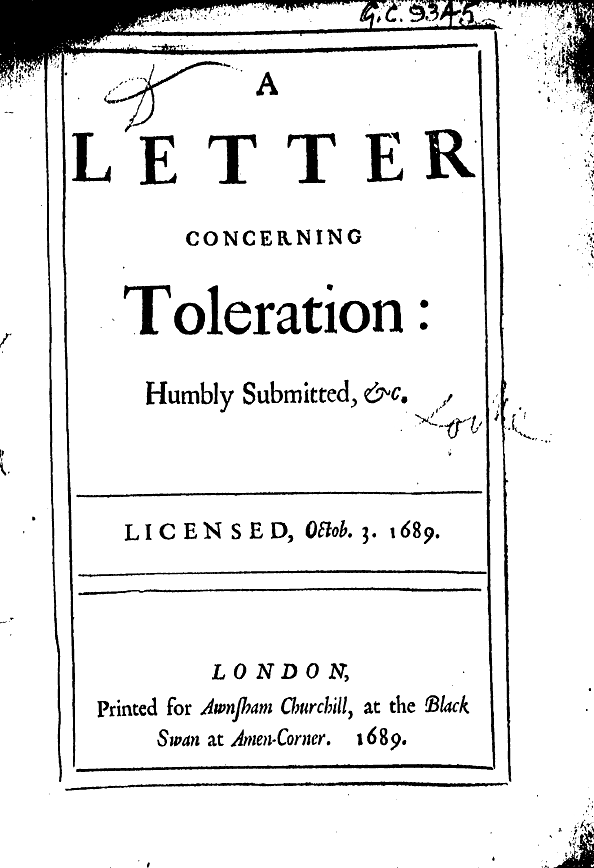 3 Anonymous Pamphlets [Daniel Defoe]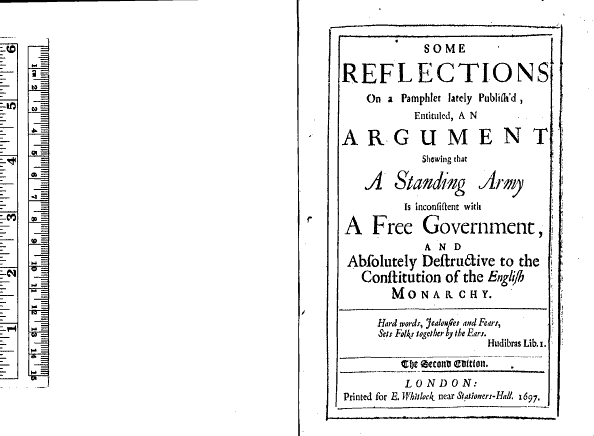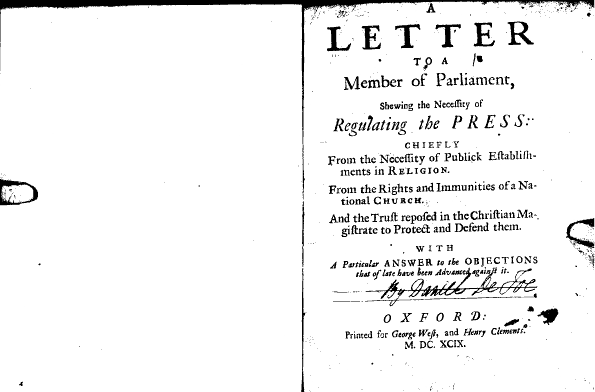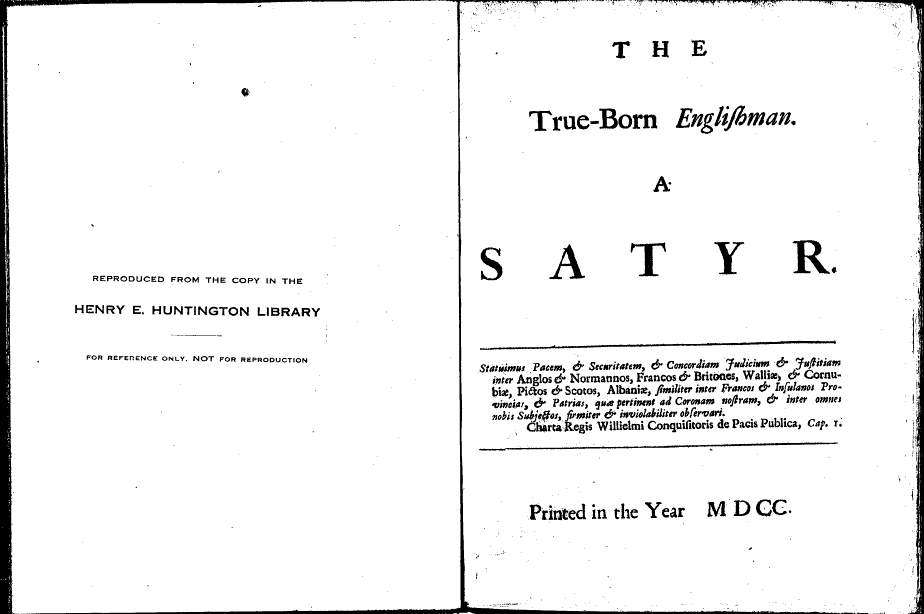 Anon. Reasons ...for...the Castration of Popish Ecclesiastics Anonymous: attributed to Defoe by Early English Books, but not by Furbank & Owens, A Criitcal Biblography of Daniel Defoe.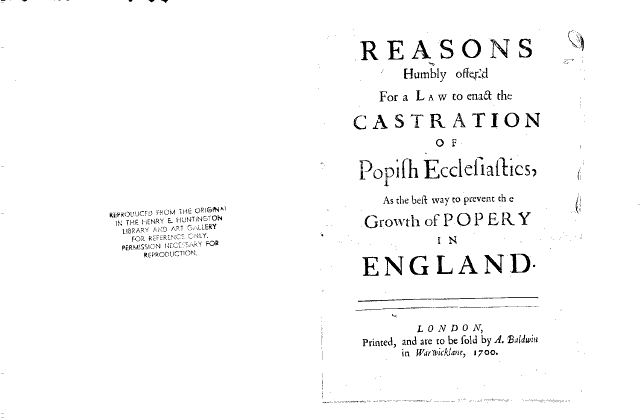 Anonymous pamphlet [Jonathan Swift]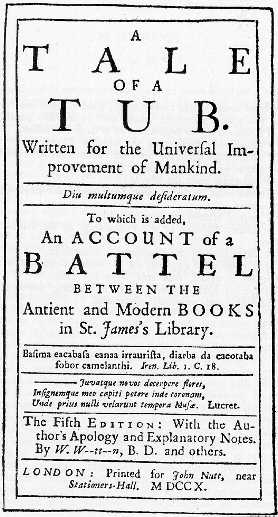 Fiction published as authored by Robinson Crusoe [Daniel Defoe]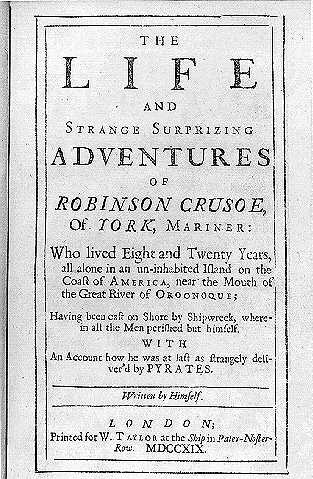 Gulliver's Travels, 1726 [Swift]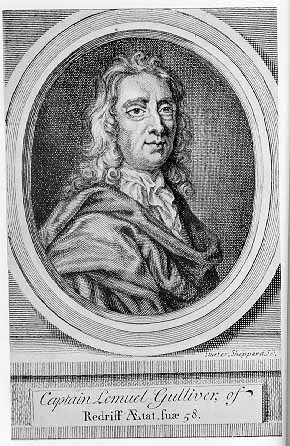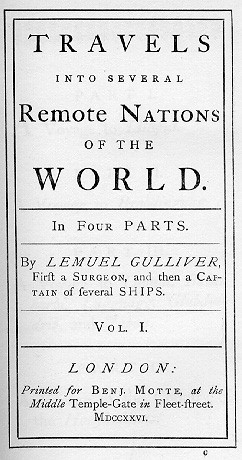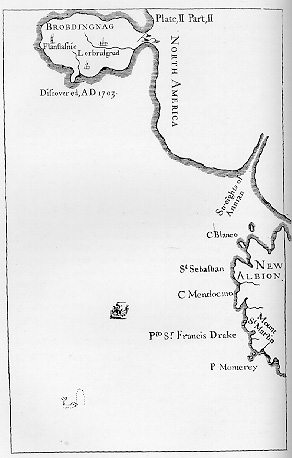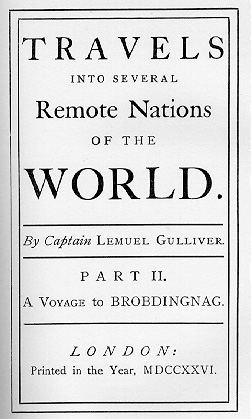 The Declaration of Independence: July 5, 1776; the Dunlop printed broadside: anonymity through corporate publication and a delegated signatures to certify authenticity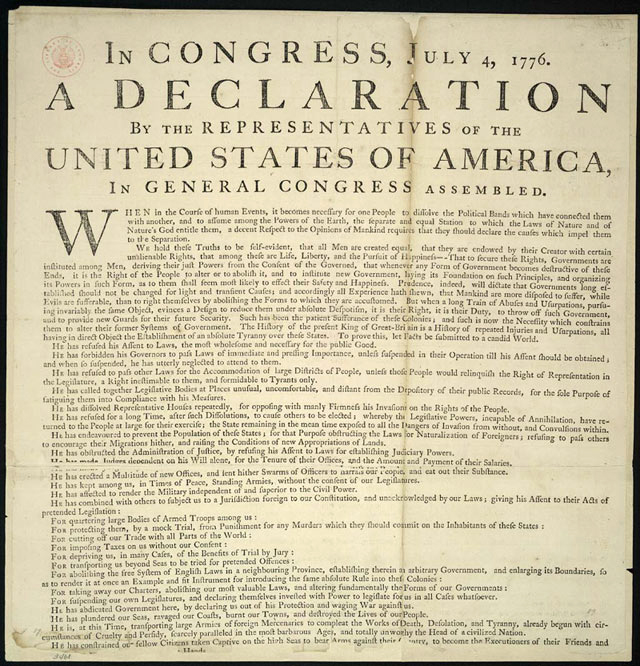 The Declaration of Independence, passed July 4, 1776, but fine copy signed August, 1776: submerging identity through collective authorship.